I regularly monitor the active list of Pukalani homes for sale and just saw this new listing that I thought I'd share.
88 Hiwalani Loop
88 Hiwalani Loop was listed today for $639,000.  There's an ample sized main home which is 4BR/3BA with 1,594 sqft, but the additional appeal is the permitted attached Ohana (the garage was converted to living area) which is 1BR/1BA with approx 500 sqft.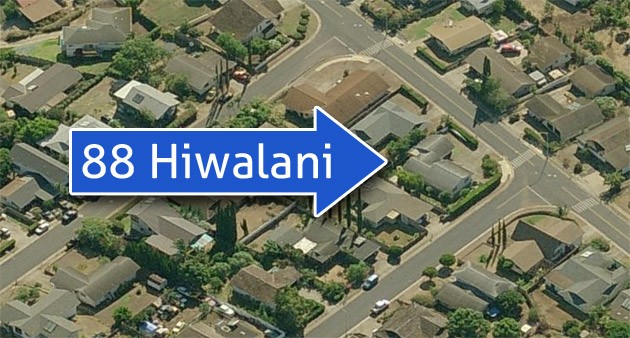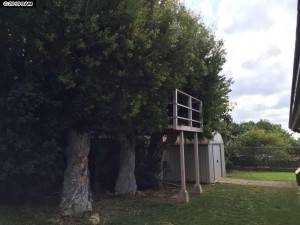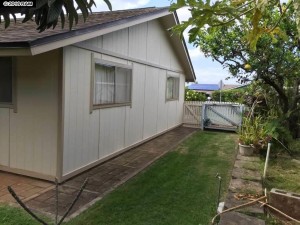 As you can see from the aerial photo above, this property has a nice corner lot location at the intersection with Ipolani Street. There's also ample hedges on the street sides to add privacy. The land area is 0.18 acres which is fully fenced and nicely maintained with mature landscaping.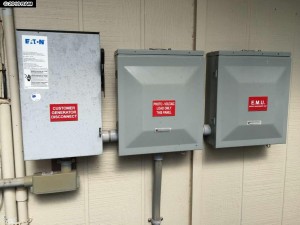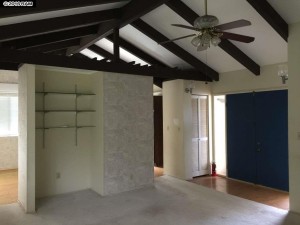 A few additional nice features to mention: The property has been upgraded with a photovoltaic system as well as a solar hot water system. The living room has nice high open bean ceilings.
Pukalani homes for sale – a mini update
As of 02/11/2016 there are 12 active Pukalani homes for sale ranging in price from $509,998 to $1,400,000. The average asking price is currently $839,999. There are 10 pending Pukalani home sales and 7 out of the 10 are listed under $700,000. Below is a list of the 5 most recently updated Pukalani home listings.
Affordable Pukalani homes sell fast, get email alerts!
We recently wrote about affordable Pukalani home sales in 2015 and how competition among buyers can be fierce. If you've been trying to buy an affordable Pukalani home you've noticed that well priced homes go under contract fast! That's why it's important to sign up for Puakani home alerts so you can be notified via email the same date a new Pukalani property comes on the market.