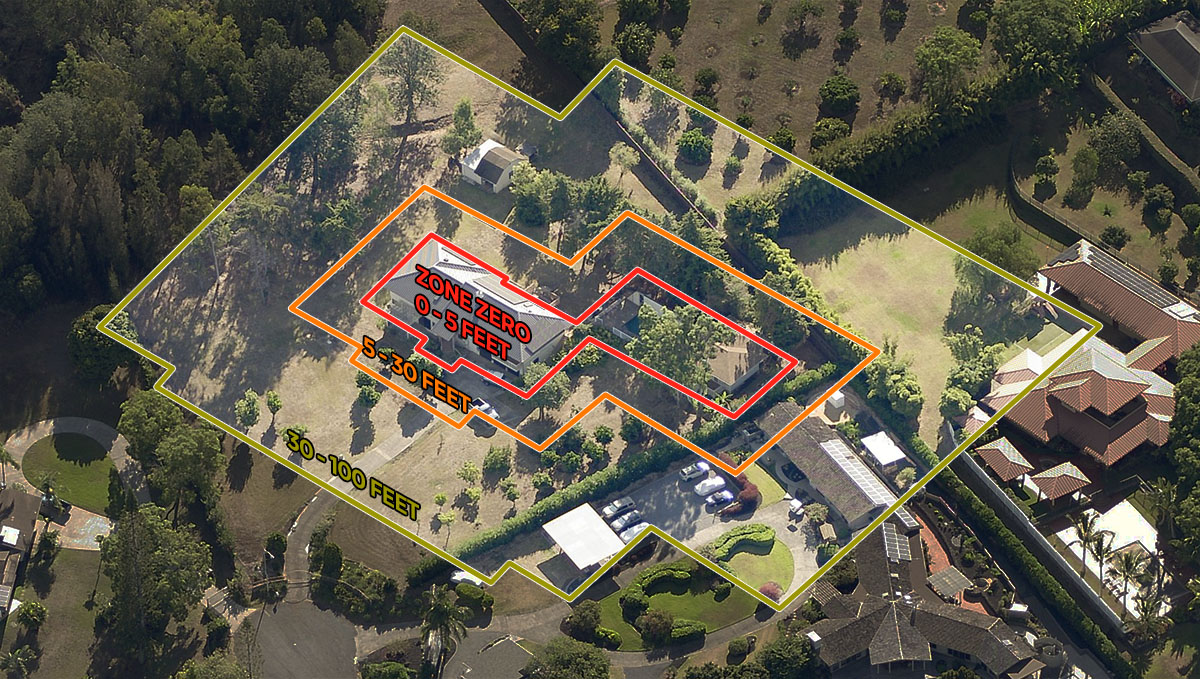 As the people of Maui struggle to fully come to terms with the terrible devastation and heartbreaking loss of life from the August 2023 Lahaina fires, we are also gathering stories of hope, perseverance and wisdom that will guide us to a better future.
One remarkable story that recently came out inspired me to gather and share additional guidance about ways to help protect homes from wildfires. Civil Beat published a story titled What Saved The 'Miracle House' In Lahaina? which talked about how a landscaping change in the area directly surrounding the house might be the key reason why it was spared from the fire. The article introduces the concept of zone zero…
What folks in the wildfire business call the zone zero or the ember ignition zone, is kind of a key factor in whether homes do or do not burn down.

Michael Wara
Director of the Climate and Energy Policy Program at the Stanford Wood Institute for the Environment
What is Zone Zero?
According to the Fire Safe Marin website, Zone Zero is the area nearest your house, from 0 to 5 feet. This includes the surfaces of the structure itself, plants, decks, outdoor furniture, and the outside walls and coverings. This area is the most vulnerable to wildfire and should be aggressively maintained to keep fire or embers from igniting materials that can spread the fire to your home.
Zone Zero is also known as the Immediate Zone, a classification within the Home Ignition Zone system which was developed by retired USDA Forest Service fire scientist. A very helpful article titled Preparing Homes for Wildfire by the National Fire Protection Association has a detailed explanation of the different zones and highlights key actions for each zone.
Reduce vulnerability to embers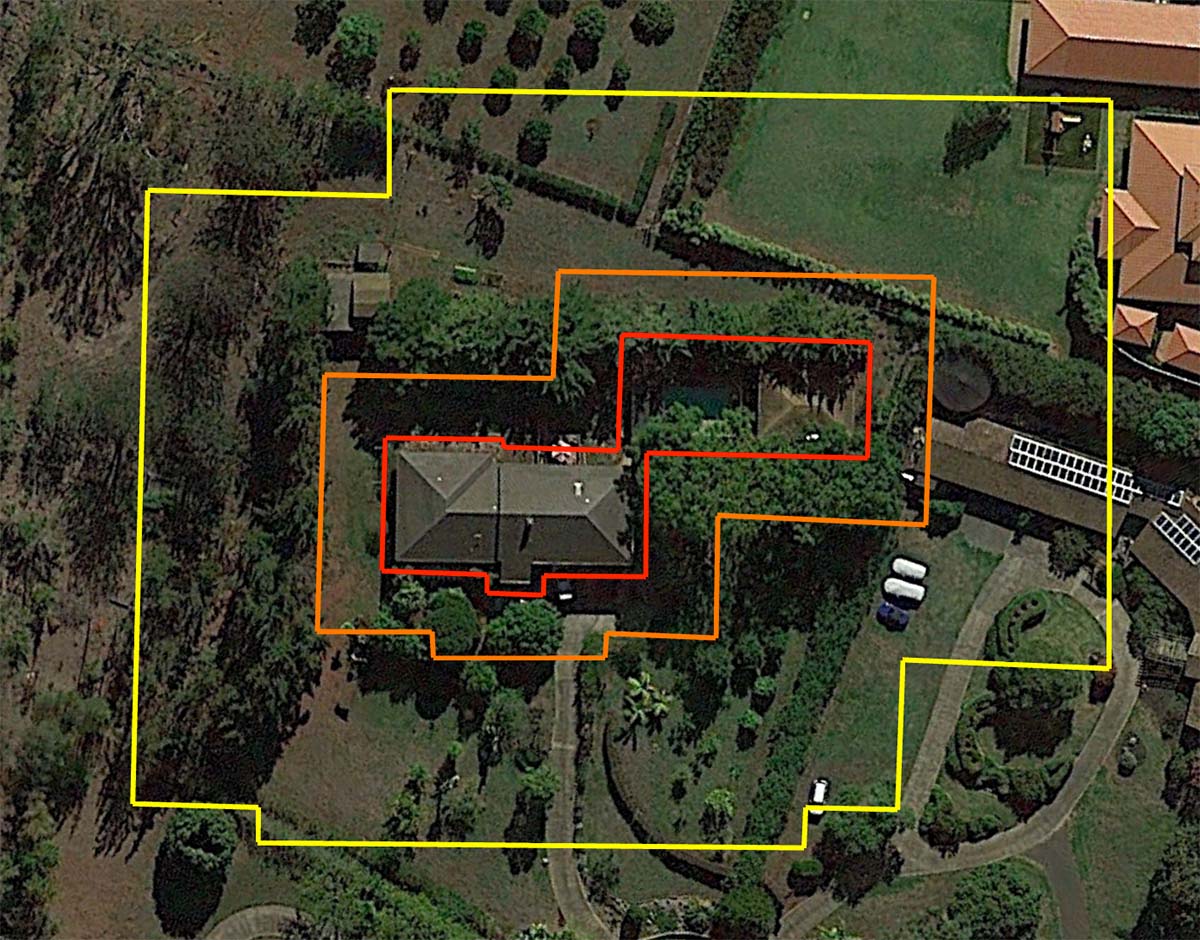 The NFPA lists important actions to take to reduce the amount of combustible materials in the Immediate Zone (aka Zone Zero) which are vulnerable to embers. Some highlights are:
Clean roofs and gutters of dead leaves and debris
Replace or repair any loose or missing shingles or roof tiles
Install 1/8 inch metal mesh screening over vents
Move flammable material away from wall exteriors
There are may other important points so be sure to read the full info at https://www.nfpa.org/Public-Education/Fire-causes-and-risks/Wildfire/Preparing-homes-for-wildfire
Even more detail is covered in the Safe Fire Marin article Harden your Home which has video explainers about fire vulnerabilities from vents, soffits and eaves, gutters, roofs, siding, decks, fences, and more.
Take a wildfire preparedness training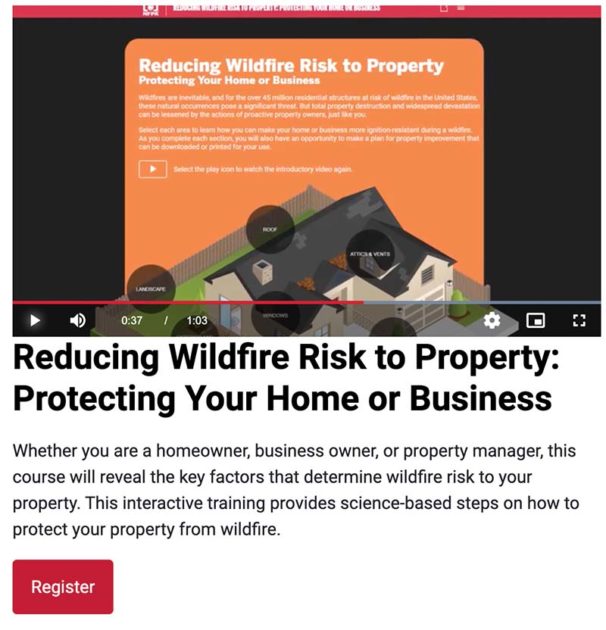 The NFPA has developed a special free online training course which titled Reducing Wildfire Risk to Property and you can access their training page to register for the self-paced course.
Get the Wildfire Risk Simulator App
The NFPA also offers a Wildfire Risk Simulator for iOS and Android phones which uses augmented reality variables such as environment and building materials to simulate how a structure would fare when a wildfire approaches. Download the NFPA Wildfire Risk Simulator from the App Store or Google Play.