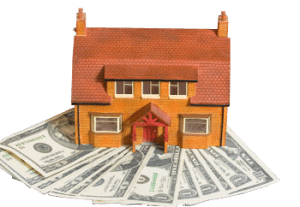 Corelogic just released some exciting news from the national housing market: Home prices are back on the rise! But the interesting story is how dramatically different the Maui home prices are increasing compared to the national average.
The real estate data provider reported that national home prices increased 0.9 percent in January after falling 0.1 percent in December.
Compare this to the Maui home prices which increased a staggering 46% in January 2014 compared to December 2013.
Maui home sales in January 2014
There were 64 homes sold on Maui in January 2014. The average sales price was $1,354,116 and the total sales volume was $86,663,445. The lowest priced home sale in Maui was for a Makawao home which sold for $275,000. The highest sale was for a luxury home in Makena which sold for $9.3 Million.
Maui home sales in December 2013
There were actually more Maui homes sold in December, a total of 78, however the average sale price was significantly lower at only $927,058 as well as a much lower total sales volume of $72,310,553. One big difference between December and January has to to with luxury sales: December had only 4 sales over $2 Million while January had 10 sales over $2 Million!
Back to the National Home news
And this is indicative of a larger trend, Corelogic reported. After all, over the last 12 months, prices have actually risen a total of 12 percent, which is the biggest year-over-year gain in over eight years!
Home sellers are sure to be encouraged by this recent development because it means that they have a better chance of getting the price they want for their property.
Housing Market Gaining Strength, According to Recent Data
Here's an overview of recent activity on the national housing market:
Although home prices increased, total home sales actually dropped in January. The National Association of Realtors reported that sales dropped to their lowest level in 18 months.
However, the total number of available homes for sale remained low, which is why experts believe prices increased, at least in part.
The average rate on a 30-year mortgage showed a 1 percent year-over-year increase, which means that home buying costs are a little higher.
Meanwhile, builders started working on 16 percent fewer homes in January when compared to December. That marks the second straight month for decline.
Despite recent increases, national home prices are still 17 percent lower than when they were at the peak of the housing market bubble in April 2006.
In three states (Louisiana, Nebraska and Texas), prices have set highs. Meanwhile, in 19 additional states, prices are within 10 percent of their peaks.
Those states with the largest year-over-year price gains in January were: Nevada (up 22.2 percent), California (up 20.3 percent), Oregon (up 14.3 percent), Michigan (up 13.7 percent) and Georgia (up 13.4 percent).
Mississippi was the only state to show declines in home prices.
Homes With Negative Equity are Decreasing
Also recently, Core Logic reported that a total of 4 million U.S. homes returned to positive equity in 2013.
This means that the total number of mortgaged residential properties in the country is now at 42.7 million!
Meanwhile, roughly 6.5 million homes (or about 13.3 percent of all mortgaged homes in the country), still had negative equity by the end of 2013.
The decrease in homes with negative equity is another piece of good news for home sellers because it means that home prices throughout the community will be on the rise!  And that is sure to affect the price they can get for their own property.
National News needs local market perspective
Check back to our website on April 1 for more pertinent national real estate news that affects you. In the meantime, if you are thinking of selling your Maui home, I'd like to personally invite you to request a free market value report to learn about home prices in your neighborhood.
After all, one of the keys to ensuring a successful outcome on the Maui housing market is to enter it as an informed and prepared buyer or seller.