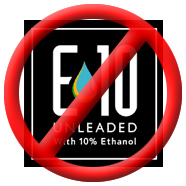 Ethanol free gasoline is gaining in popularity and we've had many clients ask us where you can buy ethanol free gas on Maui. Right now there are only three locations on Maui where you can buy ethanol free fuel, two are in Kahului and one is in Kula.
Why buy ethanol free gas on Maui?
One straight forward reason why ethanol free gas is appealing is that it may improve milage and performance, drivers are also concerned about potential damage from ethanol laced fuels. There is also a food versus fuel debate around ethanol (which puts pressure on food costs) and some people would prefer to see already dwindling corn resources focused on food needs instead of ending up in our gas tanks.
Opposition to GMO's (genetically modified organisms) is another important reason why concerned citizens are choosing to buy ethanol free fuel. According to the US Department of agriculture, 88% of all corn grown in America in 2012 was genetically modified and the overwhelming majority of corn grown for ethanol gasoline is GM corn like Syngenta's Enogen. The grocery isle is one thing, but more and more consumers are realizing that the gas pump is the battle ground in the opposition to GMO. Learn more about Maui's anti-GMO efforts by visiting www.gmofreemaui.org.
How much does ethanol free gas cost
The ethanol free gas sold on Maui has a higher octane rating (89) and is usually about 10-cents more than regular unleaded fuel. At today's check, the price in Kahului for ethanol free gas was $4.66 per gallon. Below is a map and list of Maui gas stations that sell ethanol free fuel.
Google map of ethanol free gas stations on Maui
Buy ethanol free gas in Kahului
The most convenient location to buy ethanol free gas in Maui is probably at the Tesoro on Dairy Road across the street from K-Mart. They have two pumps which are clearly marked, the only catch is that the pumps don't have credit card readers so you have to run in to the convenience store to pay before you start fueling.
Updated on 04/24/2013: We got word that the Tesoro on Dairy Road has upgraded their service for Ethanol-Free gas! They now have 10 pumps that dispense E-Free and, most importantly, you can now pay right at the pump. In addition to Plus grade fuel (89) they also offer the higher octane Super fuel (92).
Tesoro Dairy Road
444 Kele Street, Kahului
(808) 873-0912
The alternative location in Kahului is at the Hawaii Fueling Network station by Maui Petroleum. In order to buy fuel from this location you need to have a HFN Card, memberships are available for business and individuals (application for individuals).
HFN Maui Petroleum
385 Hukilike Street, Kahului
(808) 270-2802
Buy ethanol free gas in Kula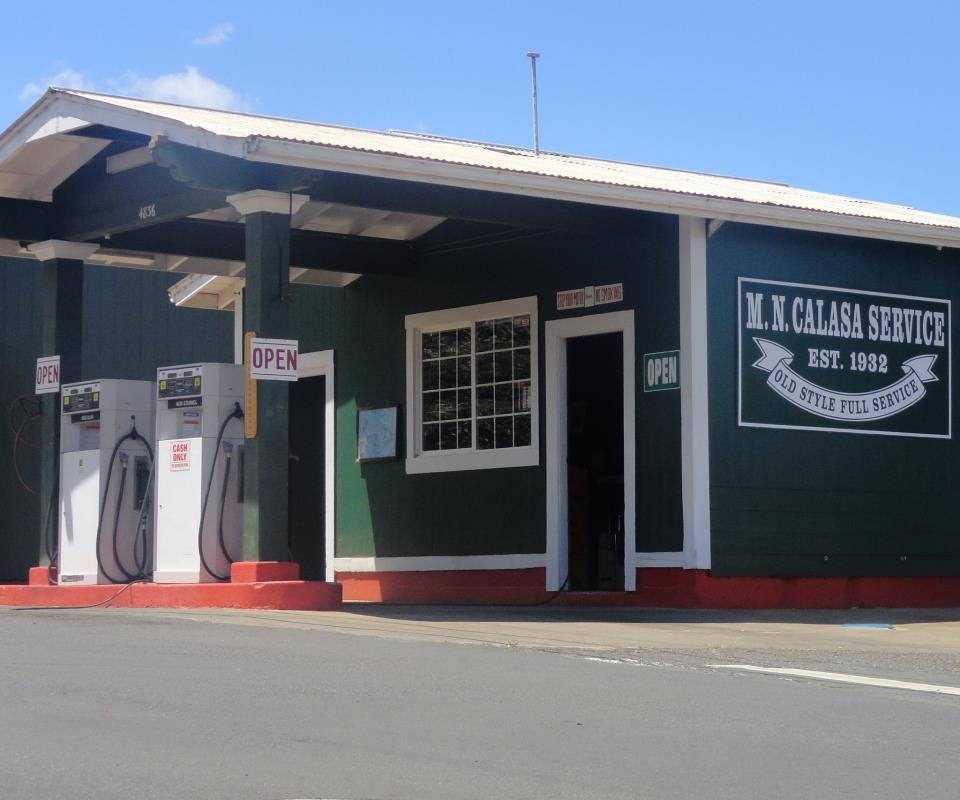 Kula residents are lucky enough to have an ethanol free option close by at Kula Auto (formerly known as Calasa Station) which is just up the road from Morihara store and the Kula Bistro.
Kula Auto at Historic Calasa Garage
4836 Lower Kula Road, Kula, HI 96790
(808) 878-6461
Hours: Monday thru Friday 8am to 5pm. Saturdays 8am to 3pm. Closed on Sundays.
Lahaina ethanol free gas in 2014?
There is a plan for Maui Petroleum to open a Lahaina location sometime in early 2014 which will sell ethanol free fuel. When we have more information about this Lahaina gas station we will publish it right here on the Real Estate Maui blog.